Seizing the skills opportunity
21 Jun 2023
Building a research-intensive UK will take coordinated effort, say Daniel Rathbone and Camilla d'Angelo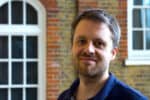 Daniel Rathbone
Deputy Executive Director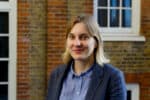 Camilla d'Angelo
Policy Officer
Creating a highly skilled workforce and innovative economy is crucial to driving the UK's economic prosperity. The correct framework of support and provision of skills, research and innovation can help solve global challenges, create new careers, and generate world-changing technologies.
Over the past few years, the UK government has set out its ambitions to be a science superpower with increases in the research budget and a new Department for Science, Innovation and Technology. But creating a more research-intensive UK is not going to happen without skilled people to work in the sector and a scientifically literate society.
Making a case for science
In our report published on 14 June, the Campaign for Science and Engineering highlights the need for a cross-government approach to future skills requirements in the UK and discusses the need for a joined-up and integrated skills system. This will require coordination across different areas of skills provision—from science teaching in schools and advice on careers in science, technology and engineering, to higher and further education, apprenticeships, lifelong learning and immigration.
In producing the report, we looked at what skills a more research-intensive UK would need. Along with partners from across the R&D sector, we also looked at the nationwide picture of current skills needs to try to identify some of the cross-cutting challenges and pinch points.
The Westminster government and devolved administrations need a better understanding of skills gaps to ensure supply can meet demand. There is currently no comprehensive mapping of the supply and demand of skills for science and technology, and the provision of skills is not always aligned with government priorities or what employers need.
To help address this issue, the National Foundation for Education Research is carrying out a large-scale research programme that looks ahead to 2035 to identify what essential skills will be required in the labour market, the demand for these skills, and how they can be developed through the education system. Its results will feed into the Department for Education's Local Skills Dashboard, which shows data on local skills, education and employment in England.
It's also clear that employers and individuals need incentives and support to make high-quality in-work training a viable option for those who want it. This could come in the form of a tax relief on skills investment for businesses to encourage them to offer better and more flexible training. Smaller businesses would also benefit from support to reduce administrative burden and help them navigate the apprenticeship and training system.
It's vital that skills are considered as part of wider conversations about infrastructure, about making the places where innovation happens places where people want to live, and about promoting R&D opportunities in these areas.
The right talent
International talent is also important. The UK needs an attractive and inexpensive immigration system with visas that provide the flexibility skilled workers want. Visa costs in the UK for scientists and researchers are much higher than in comparable countries. One analysis shows that the total upfront costs in the UK are £8,419, compared with an average of £1,316 for other leading science nations—a difference of 540 per cent.
If properly supported by government, universities can play a critical role in an integrated skills system. That could be by engaging in partnerships to retrain and up-skill the UK's workforce, as employers of highly skilled professionals from around the world, or by capitalising on a position of leadership and influence in their local areas.
Measures such as the Lifelong Loan Entitlement, T-levels and the apprenticeship levy aim to raise the esteem of further and technical education and give adults the flexibility to retrain throughout their working lives. This is very welcome, given the importance of further education and lifelong learning in supporting research and innovation.
In the long term, delivering on the UK government's ambitions for skills in science, technology and engineering will require a full commitment to providing funding for high-quality degrees alongside adequate and sustainable funding for the further education sector.
All these things and more make the research sector a linchpin of the UK's skills future. By pulling together as a sector that cares about people and skills, we can influence government policy and seize the great skills opportunity with both hands.
Daniel Rathbone is deputy executive director and Camilla d'Angelo is policy officer at the Campaign for Science and Engineering